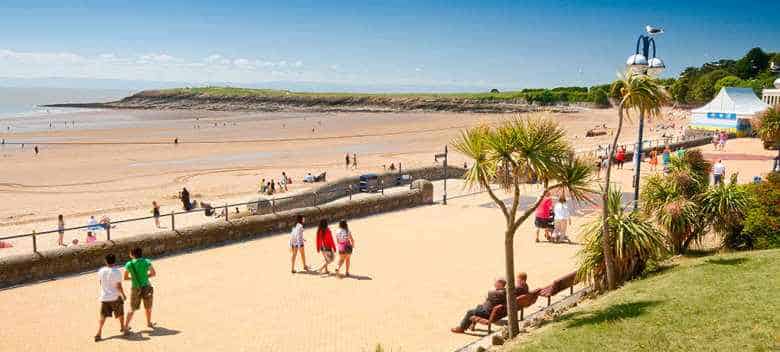 In case you missed this on Walesonline or in the Western Mail last week, Barry has seen higher growth in property asking prices than anywhere else in Britain, outside of London, over the past year! With the huge jump in house prices, RightMove have said the average asking price in Barry now stands at £191,050.
Easily commutable to Cardiff, home to great schools and boasting a stunning coastline, it's no wonder to us that Barry is in the hot spot of the UK's property market.
In addition, a drive to rebrand Barry and inject £252,000 into the community has been launched with the Making Waves project. It's part of the Sense of Place programme in which five projects across Wales has been awarded funding from the Heritage Lottery to take part in a pilot scheme for the period 2018-2021. Barry – Making Waves is being led by the Vale of Glamorgan Council in partnership with Barry Town Council and Memo Arts Centre.
Over the last few years, the Vale of Glamorgan has been increasingly recognised as the amazing place to live that we know and love! In fact, over the last few years, The Sunday Times has repeatedly named Penarth as one of the best places to live in Wales!
Since the scrapping of the tolls on the Severn Bridge just before Christmas 2018, interest in buying property in Wales and across the Welsh border has increased from English buyers.
Close to Barry, Llandudno has seen a 10.1% increase in house asking prices over the last year.
Top 5 reasons that the Vale of Glamorgan is such a great place to live:
Excellent travel connections – with just a ten-minute drive to Cardiff Bay and Cardiff Airport next door, travel links in the Vale of Glamorgan are excellent.
Picturesque views – from the breath-taking coastal routes to the colourful beach huts along Whitmore Bay and the Cosmeston Lakes, there's plenty to steal your breath away.
Arts and Culture – From live showings of the National Theatre at the Arts Memo Centre to live Jazz on Penarth Pier to travelling art exhibitions, there is plenty to see and do.
Schools – lots of comprehensive and primary schools are rated good and above by Estyn inspections.
Food and drink – although the Vale is renowned for it's seaside towns, our food and drink scene is exceptional and extends far beyond your local chippie!
Our lovely Barry with it's huge sense of community and fun has so much to offer, extending far beyond the tourists that seek out Gavin & Stacey's hometown. We're not surprised that Barry has topped the UK's hottest property list, we love Barry and we can't wait for more people to discover all it has to offer!
If you're thinking about moving to Barry or elsewhere in the Vale of Glamorgan, Masons Moving Group can help. Based in the Vale of Glamorgan, Masons have been moving families and businesses alike all over the world for more than 100 years! You could say that we know our stuff! To find out more, call our friendly team on 0800 141 3688 or drop us an email: [email protected] for your free quote!