There's a lot that has been written about the role of our mother in our lives, so for Father's Day 2019, and to continue our "Inside a Family Business" series, we went to meet with one of the fathers amongst us at the Masons Group, Gordon Mason, to find out more about how he and his brothers, worked to build and grow this local family business…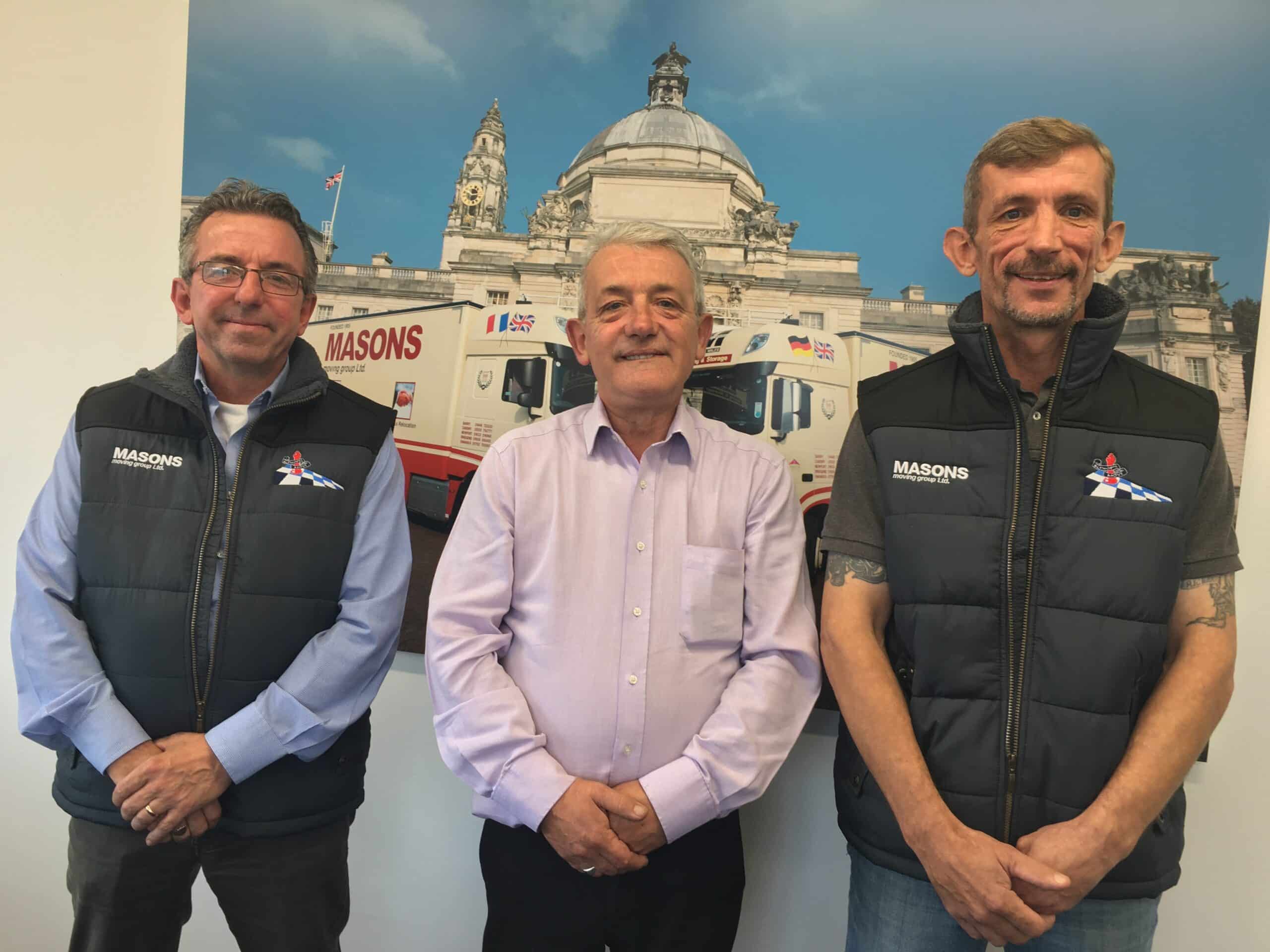 The Masons history spans four generations of fathers dating back to 1905 when Sidney Mason first started out in the second-hand furniture business, passing it on to his son, Eric Mason, who by the 1950's had expanded into the Removals & Storage industry.
Back in 1975, at just 15 years old, Gordon Mason joined his father in the family business, starting out as a Porter, moving furniture and helping with house moves across Wales, the UK and overseas. Gordon worked with his father, Eric, for eight years and was one of six people that Masons employed in those days!
Eric died in 1983, at the age of 63, from a rare tropical disease he'd contracted while in the RAF in Burma at the end of the Second World war that had lain dormant for many years. Gordon was just 23 years old when he took over the reins of the company from his father, and he needed to make the decision with his mother, Esme Mason, whether to walk away or to go all in. He was later followed by his two brothers, Richard and Brett, and they decided to take a chance and raise the capital needed to secure the company's future!
Eric was very strict and believed in a certain way of running the business. He was an old school businessman who was always very cautious of borrowing or expanding beyond their means. However, for Gordon, this has taught him some of his greatest business strengths, such as a strong work ethic, leadership quality and business acumen!
Today, the Masons Group employs 38 people across the three businesses: The Business Centre (Cardiff) Ltd, Masons Moving Group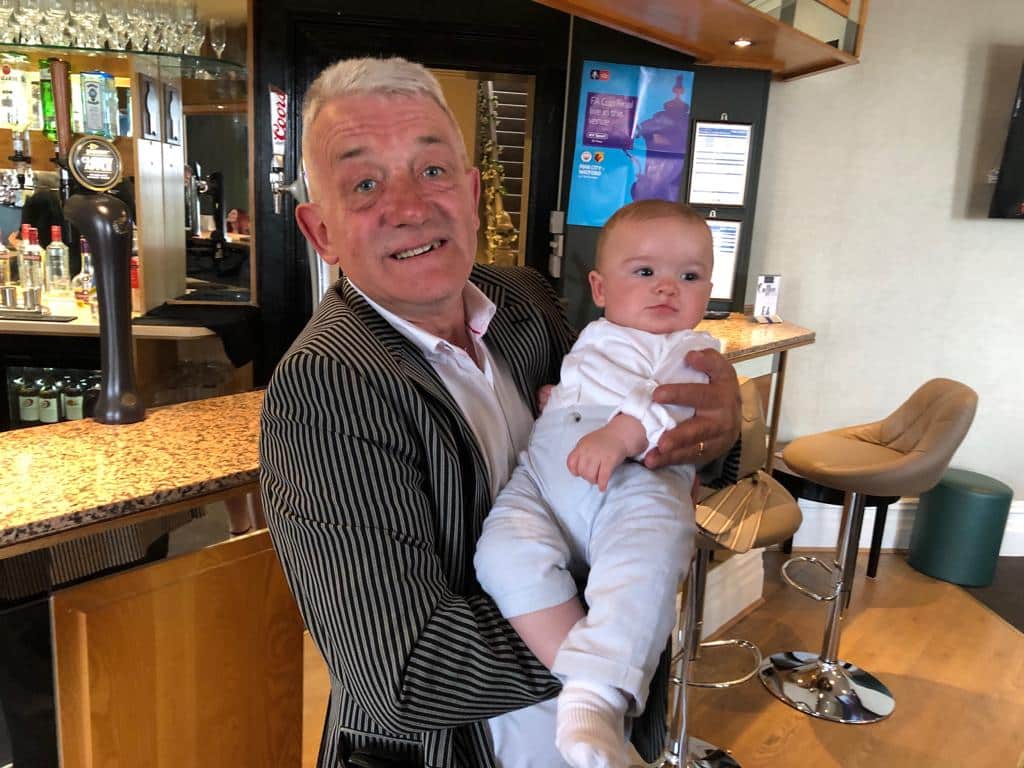 and Masons Self Storage. Masons has grown from a small family business into a business at the forefront of our industries. With Masons Removals, Masons Self Storage and The Business Centre, the Masons Group are able to offer a range of storage and removals services at great value prices on flexible contracts as well as modern serviced offices offering businesses in the Vale a great business community to be part of.
Recently, we introduced you to Gordon's son, James Mason, and his son, baby Oliver, born back in October 2018. James heads up the marketing at Masons Self Storage.
In the 1950s, self-storage, as we know it today, had not been invented, but Eric was actually providing self-storage for the people of Barry long before the concept had a name! "We had rooms and lock-ups that people could store things in and access them more or less whenever they wanted to," said Gordon. "We didn't call it self-storage, but to all intents and purposes that's what it was."
 James has worked with his father, Gordon, for 12 years, joining The Business Centre (Cardiff) when he was just 17 and finishing his A-Level studies. His father convinced him to join the family business within the new serviced office venture they'd not long opened.
We caught up with James to ask him about his experience of working with his father. Here's what he had to say:
I was looking forward to working with Dad, over the years growing up, I'd pop down to see him running the businesses, it was something I was proud to get involved with. Being 17 at the time I probably didn't think totally that way but looking back, 12 years later it's the best decision I could have made!
I'm immensely proud that we're building the family business together. Sharing that with your Dad is something special. We've been operating for 114 years; we're contributing and working together to build and evolve something that we've dedicated our lives to!
Although, working with family is tough, and if anyone says otherwise then they're lying! It's a rocky road sometimes but we all have a common goal. I'd say the letting go of his baby is the hardest. Dad's built the business over the years and it's not easy to let go, at the beginning, I had to earn that trust & respect in the business to be able to take on more and for Dad to let go. I'm happy to say though that we've made awesome progress with it!!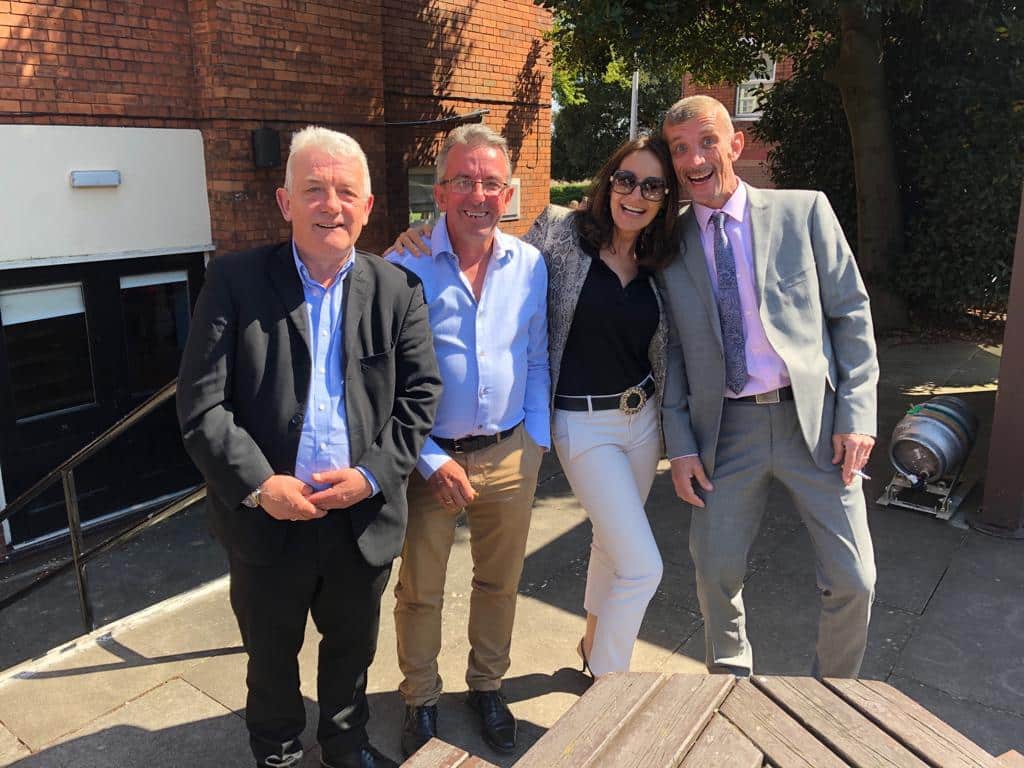 I admire my dad's work ethic, his visions and his determination to change! He's always worked hard, which has rubbed off massively on me and my sister. Over the years, the company has evolved due to his visions and determination to back up an idea. It's not always been easy, but he's always managed to fulfill the visions. It takes a strong, clever businessman to not only admit change is needed but to also drive through the vision with determination.
He's been a massive influence on my career, he's pushed me when I've needed that push and supported when I've needed the support. I took over as manager of The Business Centre when I was just 21, I had reservations, but Dad believed in me and gave me the confidence to fulfill the role. We talk about mentors in business, he's always been my business mentor from day one…
Dad has taught me so much about running a business but the two lessons that stick out for me are: cleanliness is next to godliness – this stands out for me. I strive to make our operations, processes, customer experiences as close to perfect as you can get – it can never be achieved as nothing is perfect but why not try to get close? Cleanliness doesn't necessarily mean just clean, it's what it brings with it… tidy services for clients, being presentable on first impressions, great working environments for staff – these provide springboards for our businesses to do well and look after our staff & clients. The second is timing – business can be all about timing, making the right decisions at the right times. We take opportunities when it's right for us and I think that is crucial, not just in business but in life in general too.
I've always been really lucky with Dad that he enjoys driving change, so we tend to be on a very similar wavelength. We're bound to have our own opinions over different aspects, but I don't feel that it's difficult to drive change when you work with a director who embraces change.
In addition to James, Gordon's daughter,  Emma Mason, is also in the family business, developing in business under her fathers wing as the Centre Manager at The Business Centre (Cardiff). Richard and Brett run the Operations of Masons Moving Group, Brett's son, Warren, is the Surveyor for Masons Moving Group and Richard's son Daniel, works on the vans for Masons. Plus, Sarah Mason, Gordon's sister, manages all of the online marketing and website of the group. It's a real family affair!
Next year, Gordon will be celebrating 45 years of running the Masons Group! We asked Gordon if he can imagine taking a back seat from Masons and he said: 'James is completely capable and has the right work ethic required to take over my responsibilities, it's now down to me to start to let go of my baby. As I head towards another big birthday, part of me knows that I should start to take more of a back seat, but us Masons have work ethic so deeply ingrained in us that I can't imagine ever not being in this business!'
Gordon and his brothers have built such a solid foundation, that we're sure baby Oliver and baby Bella will be taking up the reins in no time! Look out for more of our Inside a Family Business Series, giving you more insight into the faces behind the team at the Masons Group.
Here at Masons Moving Group, we are based in the Vale of Glamorgan, where we have been moving families and businesses alike all over the world for more than 100 years! You could say that we know our stuff! To find out more, call our friendly team on 0800 141 3688 or drop us an email: [email protected] for your free quote!
Happy Father's Day to you all!