Auckland is in the North Island of New Zealand and is unique as it is one of the few cities in the world to have harbours on two separate bodies of water. With an average temperature of just below a comfortable 24 Celsius, you can count on the weather. Plus, Auckland's thriving economy means that employment is plentiful and lots of educational opportunities; it is hardly surprising that so many Britons are relocating to Auckland every year.
When planning a relocation, it is important to work with a professional and experienced international removals company to ensure a seamless process. At Masons Moving Group, we have been helping customers for more than 50 years through the maze of moving to Auckland and other parts of New Zealand and with over 100 years of experience across the board, you can rest assured that your move abroad is managed by a trusted and reliable company.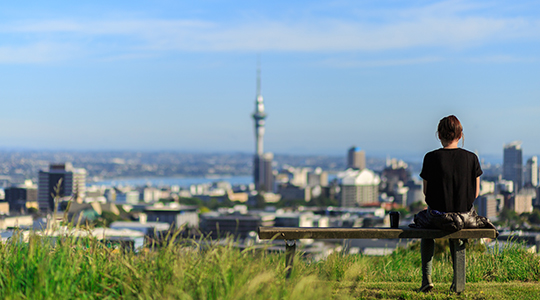 International Relocation Services
Once you have contacted us we will send you an experienced surveyor who will look at your removal and shipping requirements followed up by your very own personal international move co-ordinator who will be your contact throughout the process and on hand to answer any questions that you may have. With years of experience working with worldwide accredited partners your move is in Safe hands, so if you choose Masons Moving Group to help you relocate to Auckland, we can guarantee you a personalised and efficient service.
There are a wide range of shipping options to choose from too, so feel free to contact the team at Masons Moving Group either by giving us a call on 0800 141 3688 or dropping us an email at [email protected] and we will be able to advise you on the perfect removals option for you at the most competitive price.