With its warm climate and stunning landscape, with a plethora of natural and man-made sights, it's no surprise that Sydney has been regularly ranked in the top ten most liveable cities in the world. Over 10 million tourists visit Sydney every year, with many taking time to visit some of the city's iconic sights, from the Sydney Opera House to the Harbour Bridge, which kicks off New Year celebrations around the world every year. With beautiful beaches, a stunning harbour, a lovely laid back lifestyle and all surrounded by nature, it's no wonder that you are thinking about relocating to Sydney.
As lovely as it all sounds however, relocating to Sydney is going to require careful planning and consideration, not to mention time and it's very easy to get bogged down by the whole process. At Masons Moving Group we take a big chunk of that stress away, we have over 100 years of service experience, specialising for the past 50 years, and more, in International removals, so you can rest assured with us.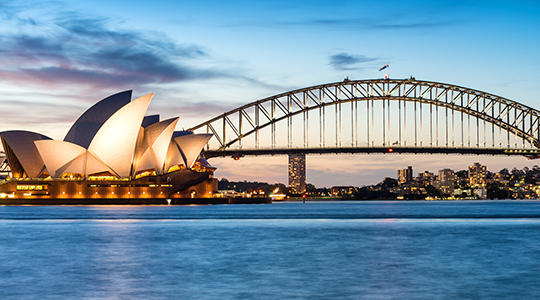 Getting the ball rolling couldn't be easier. As soon as you contact us, you're assigned a surveyor who will visit your home to discuss your specific requirements. Once everything has been taken into consideration your very own international move co-ordinator will contact you with a quote and to discuss the different shipping options with you. Working with specialist accredited agents in Sydney, your move co-ordinator will expertly walk hand in hand with you through the whole process to ensure a stress-free relocation or delivery of your belongings. All you need to do is tell us when and where and we'll sort out the rest, meaning you can focus on what you are going to do when you get there.
There are a range of shipping options to choose from too, so feel free to contact the team at Masons Moving Group either by giving us a call on 0800 141 3688 or dropping us an email at [email protected] who will be able to advise you on the perfect removals option for you at the most competitive price.