A Fourth Generation Mason
It's that time again when we celebrate the hidden gems behind Masons Removals. Throughout the past two years, we focused on key players in this flourishing family business and placed a spotlight on the incredible work they do every day. Now, we are continuing this tradition and turning our attention to one of the newest members on the team – the charismatic and big hearted Fern Mason.
Fern represents the fourth generation of Masons and she is following closely in the footsteps of her trailblazing grandmother, Esme Mason, who took on the male-dominated removals industry way back in 1959 and succeeded beyond measure. 
Fern's journey to us
Fern started her journey in the company over two years ago by learning the art of packing, which requires training and discipline to master. During this time, Fern was a teaching assistant (TA) with specialist expertise in special education and autism. 
From age 18 to 24, she worked with autistic children in a variety of schools all over Wales. One of Fern's more memorable and meaningful experiences as a TA was caring for a little girl unable to speak.
Climbing up the ladder 
Fern used the school holidays to help out at Masons Removals and earn some extra cash on the side. Her initial job was removing furniture from homes and packing it into vans.
Two years ago, the company offered her a full-time position as a packer, and this was when she started developing her expertise. She quickly adapted and was soon trained by Mason's veterans as an export packer for international jobs – a role much more complicated than local packing. 
Our new estimator and surveyor
In July of this year, Fern took another giant leap within the company and landed the role as an estimator and sur
veyor. After she trained for two weeks under the guidance of our Foreman, Peter, she enthusiastically immersed herself in her
new career path and hit the road running.
Although the learning curve is immense, Fern has approached it with confidence, determination and awillingness to learn. In just four months, she has exceeded expectations thanks to her big heart and genuine care for our clients and the wider community.
The role requires Fern to be very technical and closely assess every detail of a moving day to ensure everything runs smoothly. Her duties include estimating the number of household items that need to be moved and determining the complexity of each relocation. However, it is more than just a numbers game – it is also a people's game.
.
Fern goes the extra mile for clients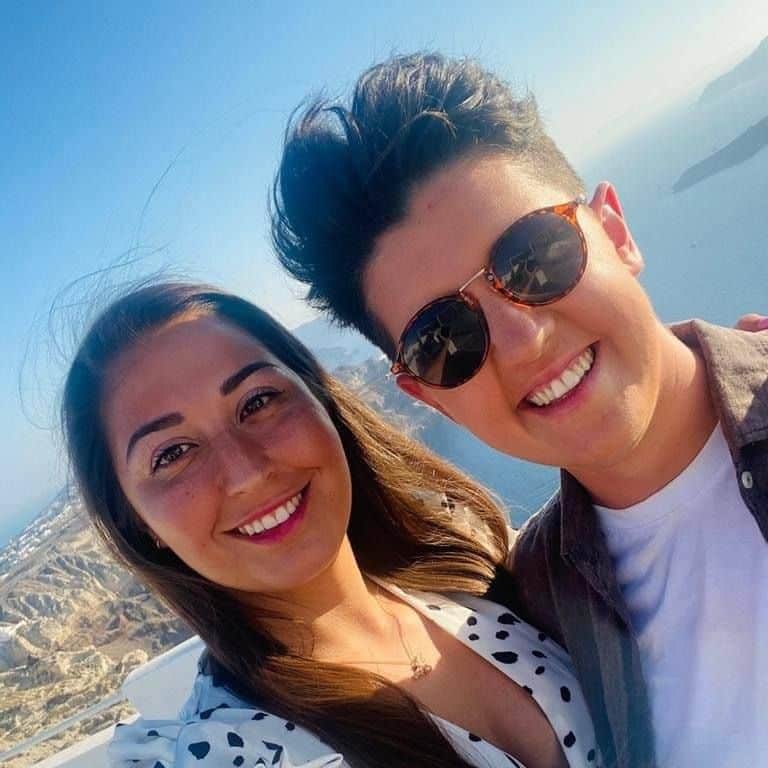 Fern is the first face of the company, and she works closely with our clients, who open their homes and lives to her. She gave us a little more insight on how she approaches her new position:
"I always offer a shoulder to lean on for those who need support during their move because this can be a stressful time for many. Some people are moving away from their childhood home and leaving memories behind, others are nervous about relocating to a new town or neighbourhood, and for many more, this is their first move after decades.
"I take pride in making our clients feel comfortable and at ease during the transportation of their beloved household items."
Up next on her busy to-do list is studying the BAR estimator training course followed by an exam up in Watford. 
So much more than just a job 
Fern is the daughter of Brett Mason, the Director of Masons Removals, who has been running the show for close to four decades with his two brothers, Gordon and Richard Mason. She gives a special shoutout to Richard, who she calls "a rock", for showing her support as she transitions into her new roles.  
When asked about what she enjoys most about her job, she says:
"Each home I walk into has a family with treasured memories of their time spent under its roof. I enjoy connecting with each member and taking a glimpse into their lives, history and special moments. I appreciate their journey and always strive to make their next chapter as stress-free and effortless as possible."
Fern is a tenacious young lady who has broken gender norms and showcases the invaluable worth of women in a male-dominated industry. She brings an analytical mind and kind spirit to her role, and this distinguishes her from the rest. She is a shining example of what can be achieved for women who break the glass ceiling and chase their dreams without limitations, just like her grandmother, the formidable Esme Mason!
If you're looking for a removals company in Cardiff for home or office moves around the UK and across the world, we at Masons Removals have a team of experts who will make sure the experience is smooth and stress free. With over 115 years in the industry, our professional movers will help you relocate anywhere around Wales or further afield. 
To find out more or get your personalised removal quote, call our friendly team on 0800 141 3688 or drop us an email: [email protected] for your free quote!