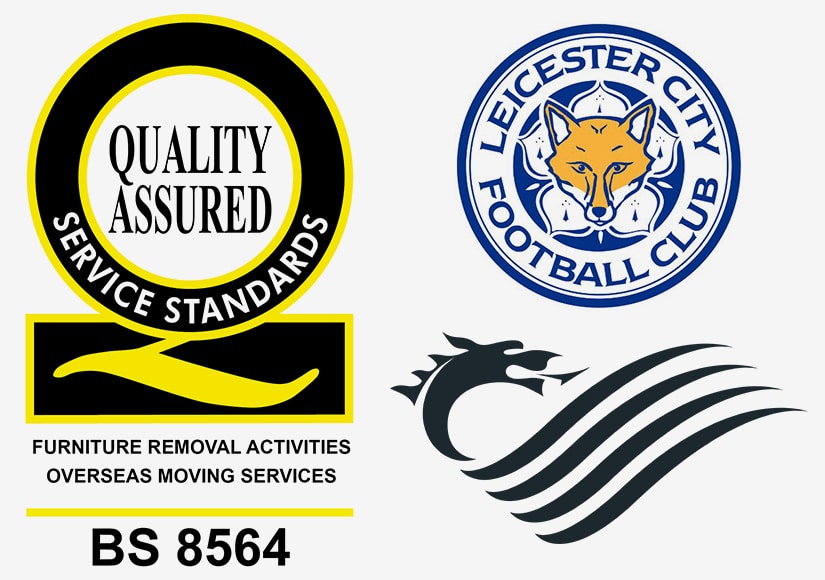 It's been an exciting week of wins this week, with The National Assembly for Wales election 2016 on the 5 May and the re-election of Jane Hutt as Assembly Member for the Vale of Glamorgan and of course, the glorious Premiership win of the outsiders Leicester City on Saturday. And nearer to home, Masons Moving Group have a win of their own: in addition to being re-awarded all of their usual Quality Awards and Accreditations for 2016 by the BAR, they have also been awarded the highly renowned accolade for Overseas Moving Services.
The Overseas Moving Services award means that Masons has been recognised by independent industry agency, Quality Assured Service Standards, in providing excellent international removals services from start to finish. This fantastic new certification for Masons Moving Group covers the three phases of a removal: from the initial contact, how we conduct our surveys and provide quotations; then the carrying out phase; and lastly the follow-up including quality measurement and the handling of any claims or complaints.
Moving home or business, is already stressful and Masons understand moving abroad can be especially daunting which is why their professional and friendly team of experts are on hand to help you with every step of the move.
Warren Mason, at Masons, says "We can't promise it'll be stress-free, but we'll do our best to ensure that you don't need to worry about whether or not your belongings are going to arrive and if they're going to be safe. Whether you're moving to Paris, Sydney or New York, you can be sure that your journey will go smoothly with a trusted and respected international removals company like Masons Moving Group".
We think that deserves a round of applause for everyone that works at Masons!