It's no secret that we're incredibly proud of living in Cardiff and the Vale here at Masons Moving Group. Recently, we helped Karen, who is originally from Penarth, but has lived all across the world, return to her Welsh roots and settle in the lovely, leafy Pontcanna! Karen told us how she found herself relocating back to Wales after living away for more than 30 years!
Hear Karen's story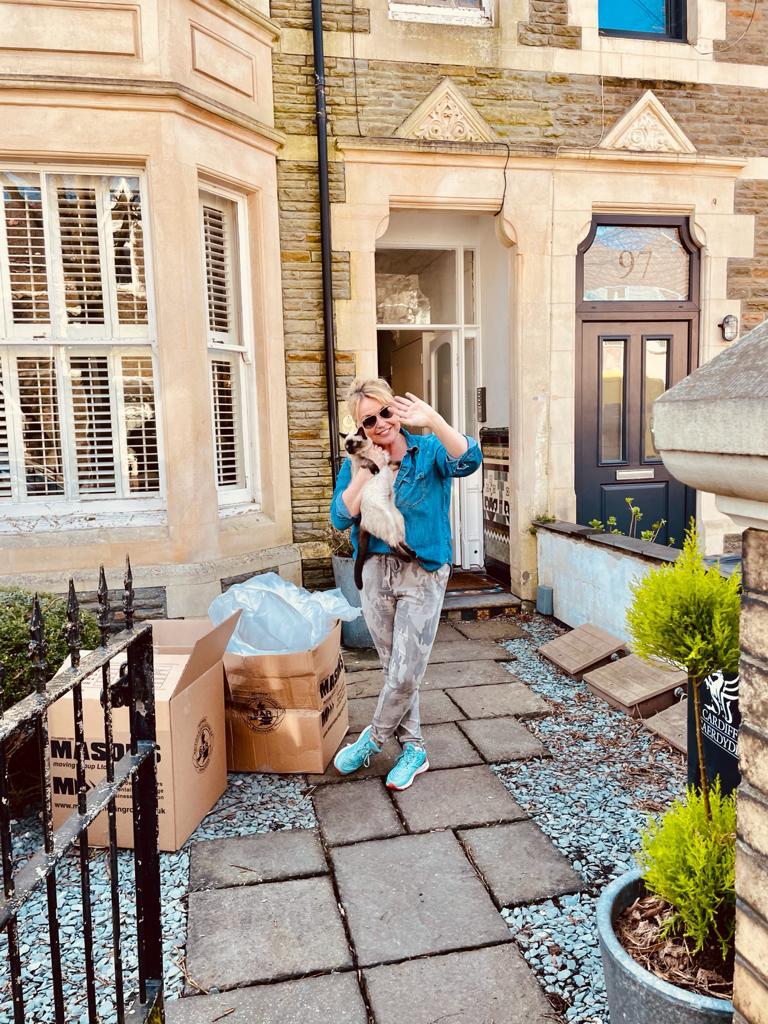 After starting her career in Cardiff, Karen has come full circle and currently works as an Aesthetics Therapist at Cardiff Cosmetic Clinic. She's so talented that it's actually because of how in demand Karen is that has resulted in her moving back to South Wales! 
Karen has lived in various parts of the world including Germany, the United States, where her son, Gavin, was born, before returning back to the UK, where she chose to settle in Dorset and welcomed another child, Abigail. 
Karen had always been interested in the Beauty Industry and combined with dental knowledge gained in Germany and America, she became intrigued by Aesthetic Skin Care. Her interest was particularly piqued after being introduced to Botox & Lip Fillers. Karen trained in a range of Cosmetic Treatments and acquired accreditation and qualifications in a variety of specialist treatments. Once back in the UK, Karen decided to open not one, but two clinics in Dorset, specialising in Beauty and Aesthetics!
Returning to her Welsh Roots
A few years ago, Karen heard about an Aesthetics Doctor making waves in Cardiff who was offering new state-of-the-art treatments that were completely non-invasive and achieving fantastic results. Karen was curious about these treatments and booked in to try them out for herself; she was so impressed by the Aesthetics Doctor, Dr Raj at Cardiff Cosmetic Clinic, and these new Radio-Frequency treatments, that she immediately began training in the new treatments herself!
We have heard that  Karen goes above and beyond for her clients; this dedication to her clients is what has resulted in Karen being so busy and returning to Wales!
As word got around about Karen, she was still living in Dorset but commuting to Cardiff every week to take care of her patients. Soon, Karen found herself spending more time in Cardiff than in Dorset. After 25 years in Poole, raising her two children and managing two clinics, Karen relocated once more, but this time, coming back to her Welsh roots and settling in leafy Pontcanna! 
Look what we found online, just one of many glowing testimonials to Karen's expertise and care for what she achieves for her  clients. 
Why Masons Moving Group?
It was fantastic to move Karen, and her gorgeous cat, Missy Mylo, to Pontcanna in Cardiff. Our team loved hearing all the interesting stories from living around the world! When we asked Karen why she chose us for her big move back to her Welsh roots, she said: 
"I chose Masons Moving Group because they are one of the biggest and most reputable  removals companies in Wales! Because I was making such a big move, relocating from England to Wales, we wanted to feel like our move was in good hands, we also loved that they're a family business. We were not disappointed; every part of the move was carried out with care and the team was just fantastic! "
If you've been considering moving to Cardiff like Karen, take a look at Mason's Guide to Cardiff to find out more about our fantastic capital! 
If you're looking for a Cardiff removals company or organising a home move in Cardiff or around the UK, here at Masons Moving Group, we have a team of expert movers! 
To find out more, or to get your personalised free removals quote; call our friendly team on 0800 141 3688 or drop us an email: enquiries@masonsmovingroup.co.uk.