Masons Moving Group
Removals Bridgend with over a 100-year legacy.
If you've landed here while searching for Moving Companies Removals Bridgend, you've discovered a trusted name with a rich history. Our roots trace back to 1905 when we started our removal journey as a humble horse-and-cart company. Today, four generations later, we proudly stand as the leading moving company in Bridgend. As a Welsh family-run business, we extend our services throughout Wales and the broader UK. We've even expanded globally, making sure that your relocation to any destination is a smooth and stress-free experience!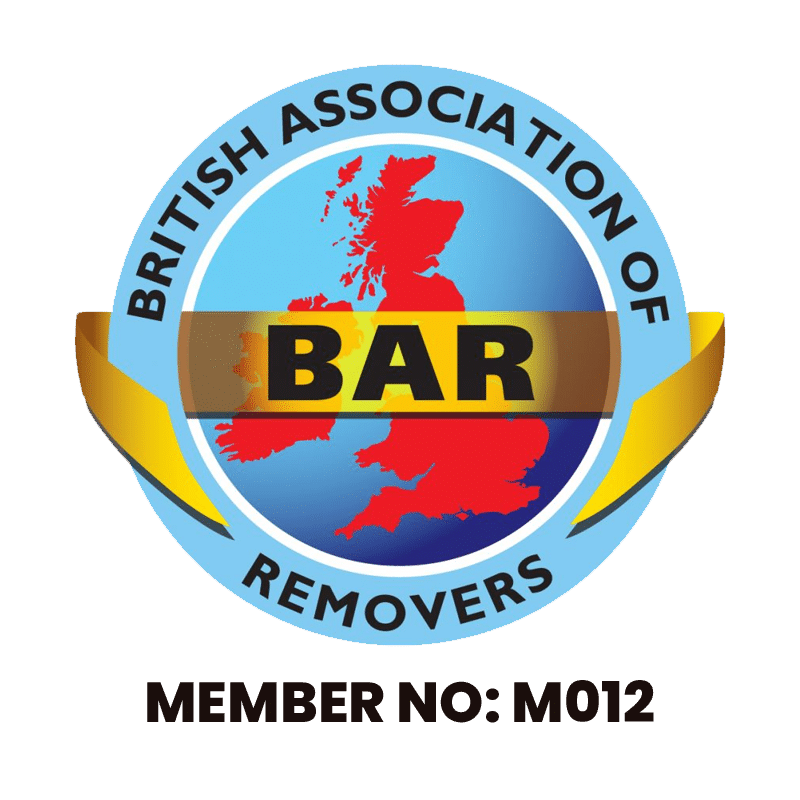 Masons Moving Group
Professionally Accredited Bridgend Removal Company.
As a proud member of the British Association of Removers (BAR), Masons Moving Group is dedicated to upholding the highest standards and adhering to stringent guidelines. Our commitment to delivering exceptional service to valued customers is reflected in our BAR registration, a testament to our professionalism and integrity throughout the entire moving process. Take a closer look at the BAR Code of Practice, and be assured that your moving experience with us will be characterised by reliability, trustworthiness, and personalised care tailored to your unique needs.
Review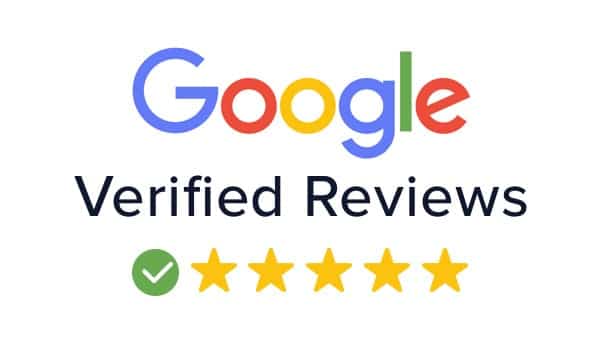 "Masons handled a big, extended move, pack and storage for us and every dealing with them was great. The whole team were fantastic to deal with and worked super hard on all 4 days. Would definitely recommend."

Caroline Lloyd
Why Choose Masons Moving Group?
Removals Bridgend: Trusted & Accredited
As proud members accredited by The British Association of Removers (BAR), we uphold exceptional professional standards in customer service, vehicles, warehouses, packing materials, and more.
We move you locally & anywhere you would like to go
As trusted movers in Bridgend and beyond, we have the right expertise to move you to any destination, whether it's just a short distance away or to international shores!
Our experts make an easy house move possible
Feeling overwhelmed by your upcoming house move? Allow our expert team to handle the entire process — from packing and unpacking to loading and transportation, with the added support of our dedicated Personal Removals Coordinator.
Let our house movers take care of all your packing & unpacking
Experience a stress-free move as our house movers skillfully handle all aspects of your packing and unpacking. Our dedicated experts ensure the secure handling of your belongings, making your transition smooth and seamless.
Tailored storage solutions to meet your every need
Simplify the storage of your belongings with our flexible options. Opt for secure warehouse storage or convenient 24/7 self-storage, both located just 10 minutes from Cardiff. Enjoy hassle-free access to create more space in your new home. Trust our specialised solutions for all your storage needs.

Masons Moving Group
Schedule a video survey for a convenient, personalised moving experience.
Removals in Bridgend are made even easier through our convenient video surveys. This option is ideal for those with time constraints preventing an in-person home survey. Simply schedule an appointment with us using the provided link below. Video surveys enable us to tailor your move, guaranteeing an accurate quotation and precise timeframes.
Masons Moving Group
Effortlessly navigate your Bridgend move with our complete removal services
Discover a smooth and seamless removal process in Bridgend with our customised solutions designed to meet your specific needs. With a century's worth of expertise, we've perfected our approach, handling everything from packing and transportation to reliable support and secure storage. Beyond managing every detail, our dedicated Personal House Removals Coordinator is ready to promptly address your concerns and offer expert guidance. Trust us to streamline your Removals in Bridgend for a stress-free moving experience.
Removals Bridgend: As easy as 1, 2, 3
Your free quote
What do Bridgend removal companies charge? Uncover the details by simply requesting your complimentary in-person or video home survey. Following our assessment of your needs, expect a tailored quote aligned with your unique requirements.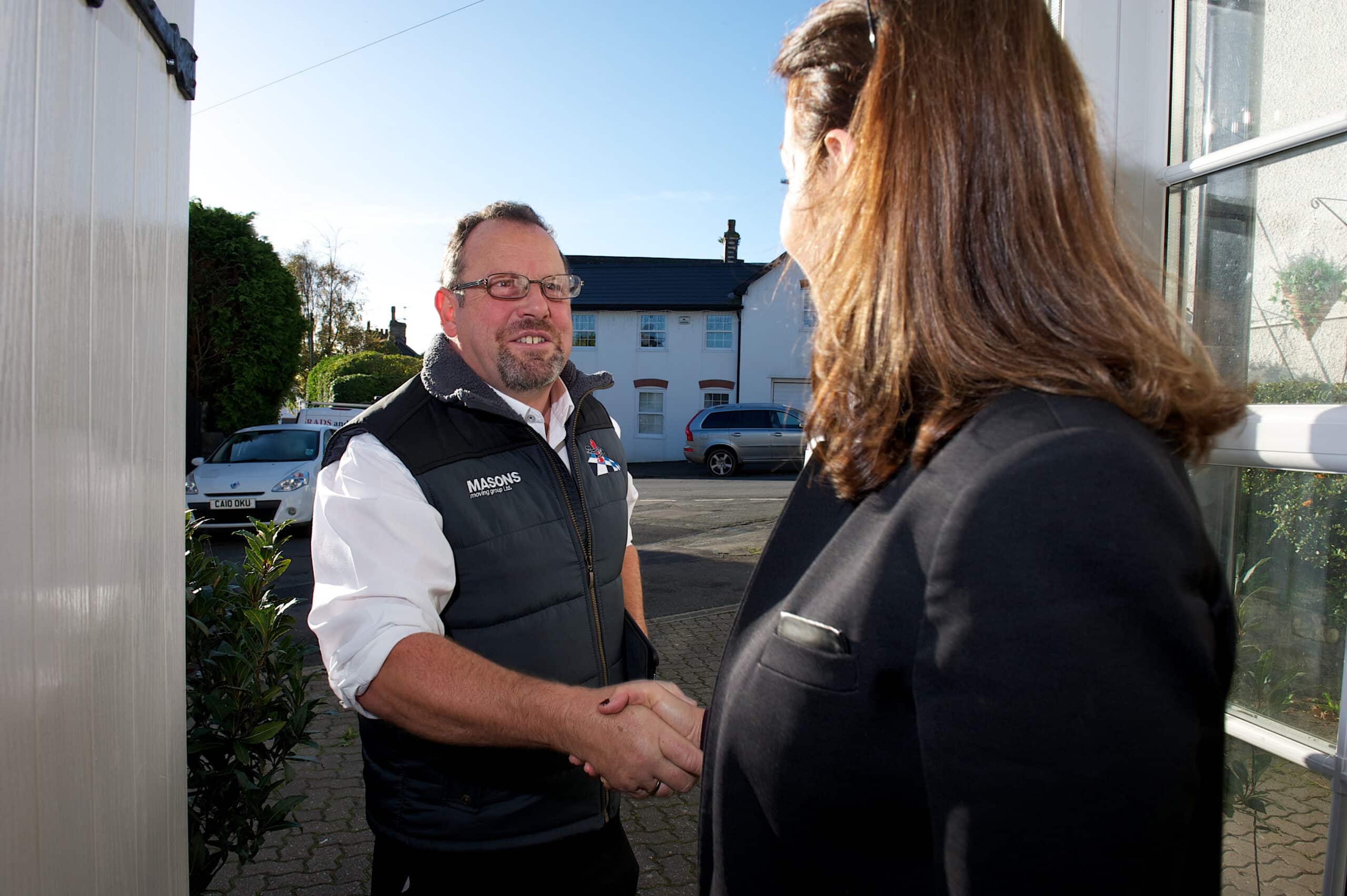 It's time to relax
As moving day approaches, relax knowing we've got everything covered, from start to finish. All that's left for you is to eagerly anticipate your new address. Cheers to a stress-free home removal!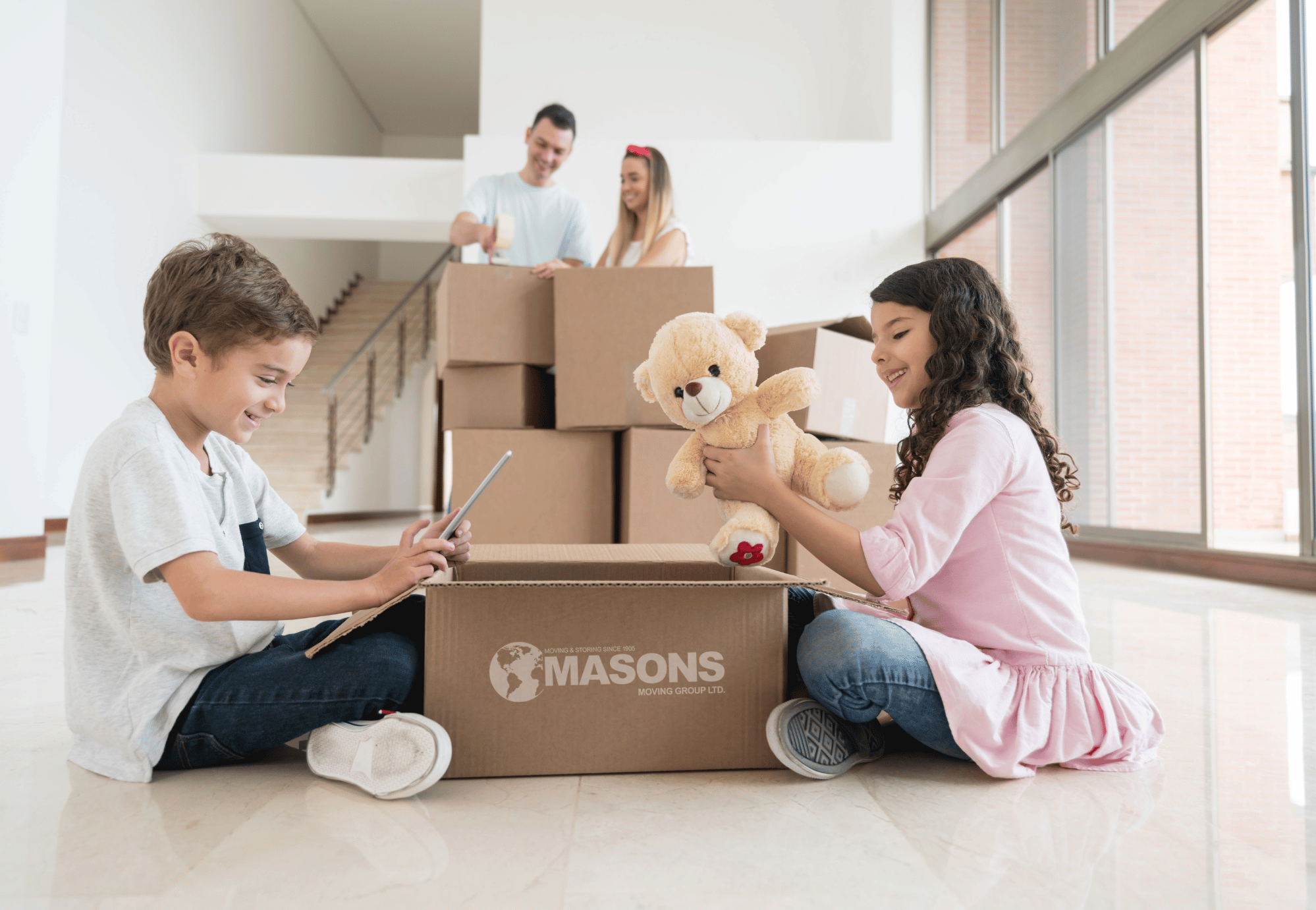 Need guidance before requesting your quote? We've got you covered. Feel free to reach out to us today
No need to rush into requesting your quote now
If you require advice first, connect with our experts.
Our knowledgeable team is ready to address all your questions, provide guidance, & ease your concerns.
Professional moving advice is only a call away.
Contact our helpful team for all your Bridgend removals needs.
Connect with our team today
Planning a home move requires meticulous organisation. Our experts are available to address all your questions & guide you in making optimal choices for your removal.
Receive your free removals quote
Wondering about the costs of moving companies Bridgend? We can provide you with a detailed breakdown. Just share your requirements, and we'll send you a free, no-obligation quote.
Request your free home survey now
Recognising the uniqueness of each move allows us to personalise your experience with a complimentary home or office removal survey. After you complete your video survey or schedule an in-person home survey with one of our team members, we'll assess your precise needs and send you a no-obligation quote.
Need handy advice right now?
If you need advice rather than a quote at this moment, our team is here to answer all your questions about the Bridgend house removal process.