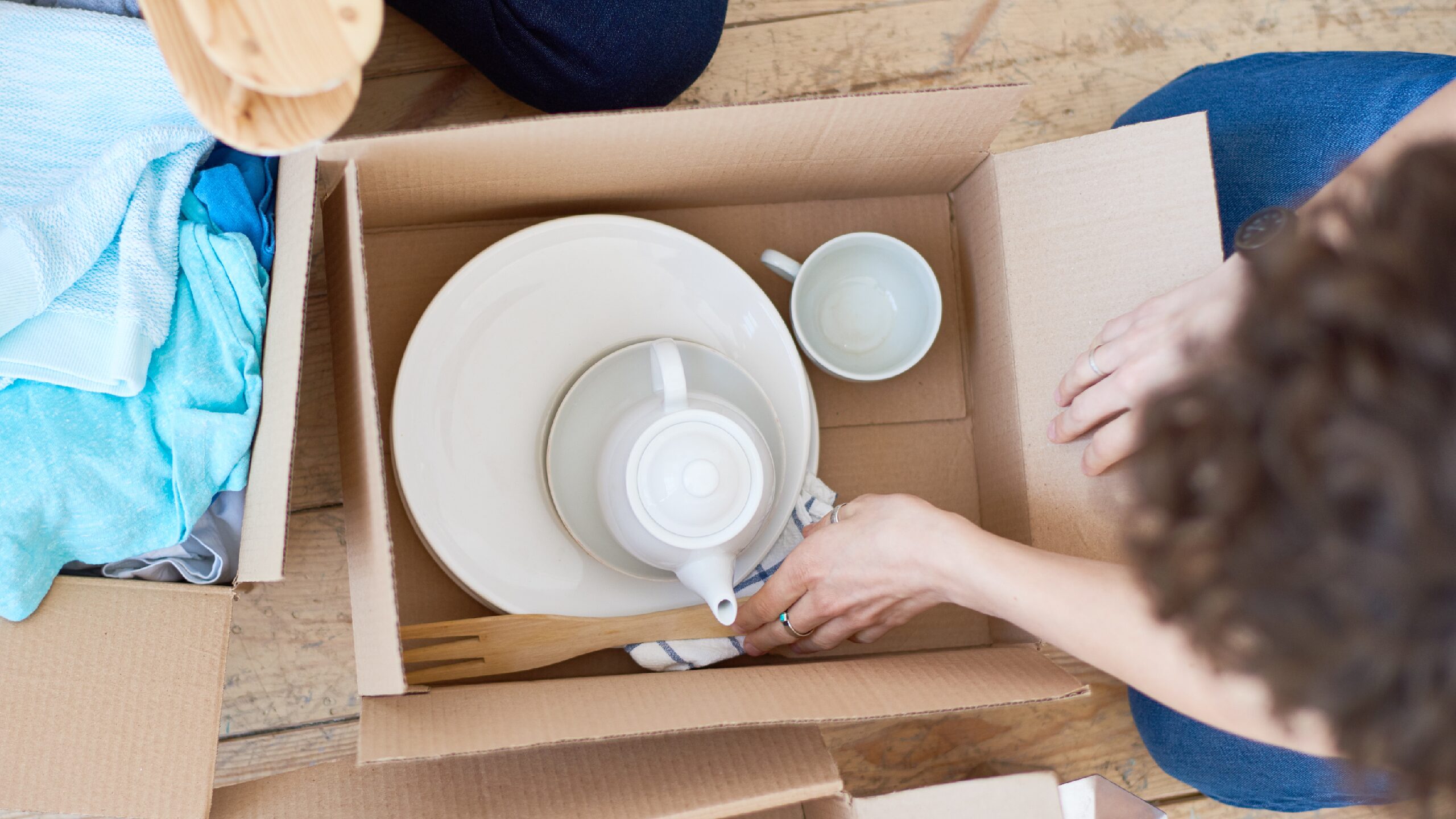 Moving can be a stressful experience, especially when it comes to packing fragile items. You don't want to end up with a box of shattered glassware or a pile of broken figurines. So, what's the best way to pack fragile items for moving? Fear not, we're here to guide you through the process with some tips and tricks that are both useful and, dare we say, fun!
Don't Be Cheap: Invest in High-Quality Packing Materials
First things first, invest in some good quality packing materials. This means bubble wrap, packing paper, packing peanuts, and sturdy cardboard moving boxes. You'll need plenty of supplies, so don't be that person who tries to save a few bucks by using newspapers to wrap their fine china. Trust us, your fragile items will thank you.
Get Wrapping: How to Protect Fragile Items for Transport
Now that you have your supplies, it's time for the packing! Start by wrapping each individual item in packing paper or bubble wrap. Be generous with the wrapping – you want to make sure that each item is well-protected. Wrap them snugly but not too tight. You don't want to squeeze the life out of your items, just protect them.
Shake It Off: Testing Your Packed Boxes for Security
Once you've wrapped your fragile items, it's time to pack them up in moving boxes. You'll need a variety of sizes, from small storage boxes to large storage boxes. You can also use archive storage boxes and document storage boxes for delicate items like glassware or ceramics. Make sure the boxes you use are sturdy and made of cardboard, as they are more durable and offer better protection. Fill any empty spaces in the box with foam pallets, crumpled packing paper, or bubble wrap to prevent items from shifting during transport. You want to make sure that each item is well-protected and not bouncing around like a pinball.
Now that your boxes are packed, give them a little shake test. If you can hear anything moving around in there, it's time to add more packing materials. Keep shaking and testing until everything is nice and secure.
Handle with Care: Labeling and Stacking Your Fragile Boxes
Label each box as "fragile" or "handle with care" and "this side up" to ensure that your movers know to handle the box delicately. Plus, labeling the box also gives you a little extra peace of mind during the move. You should also make sure to stack the boxes carefully, placing the heaviest items at the bottom and lighter items on top. This will help prevent any crushing or damage to the more delicate items. Think of it as a hierarchy of box packing – the stronger items go on the bottom to hold up the weaker ones on top.
Got a Fancy Vase? No Problem: Using Wardrobe Boxes for Larger Fragile Items
Now, you might be thinking, "But what about my fancy vase that won't fit in a box?" Don't stress! There are other options. You can use a wardrobe box for larger, fragile items like a vase or lamp. Wrap the item in bubble wrap and packing paper, then place it in the wardrobe box. It's like a protective cocoon for your precious item.
Masons Removals to the Rescue: Hiring Professionals for Fragile Item Packing
But let's be real, packing fragile items is not for the faint of heart. If you're feeling overwhelmed or don't have the time to pack everything yourself, consider hiring expert packing services like those available at Masons Moving Group, fondly called Masons Removals. Our packers have mastered the best way to pack fragile items for moving and they will ensure that all your fragile items are packed securely and safely for the move.
Plus, if you're in need of packing supplies, our sister company, Masons Self Storage, has you covered with an online packing supplies shop where you can purchase everything you need for your move. From boxes to bubble wrap to packing tape, we have it all!
Let's Get This Packing Party Started: Making Moving Fun
Lastly, don't forget to take a deep breath and have a little fun! Moving can be stressful, but it doesn't have to be all doom and gloom. Maybe put on some music or have a packing party with your friends. Who knew packing fragile items could be so enjoyable?
Moving Made Easy with Masons Removals: Your Local Removals Experts in Wales!
To sum it up, the best way to pack fragile items for moving is to use plenty of bubble wrap, packing paper, and sturdy boxes. Make sure to label your boxes as fragile and fill any extra space with foam pellets or crumpled paper. And if you're feeling overwhelmed, consider hiring professional packers like Masons Removals to do the heavy lifting for you. Our professional packers and online packing supplies shop make the process easier, safer, and stress-free!
Get Your Free Quote Now: Masons Removals, Your One-Stop Shop for Home and Office Removals
If you're looking for a removals company in Cardiff, Newport, Bridgend, Swansea, and many more locations throughout Wales, we at Masons Moving Group will make your house move convenient, easy, and stress-free. We specialise in local and moving abroad removals. To find out more, call our friendly team on 0800 141 3688 or drop us an email: enquiri[email protected] for your free personalised free quote!