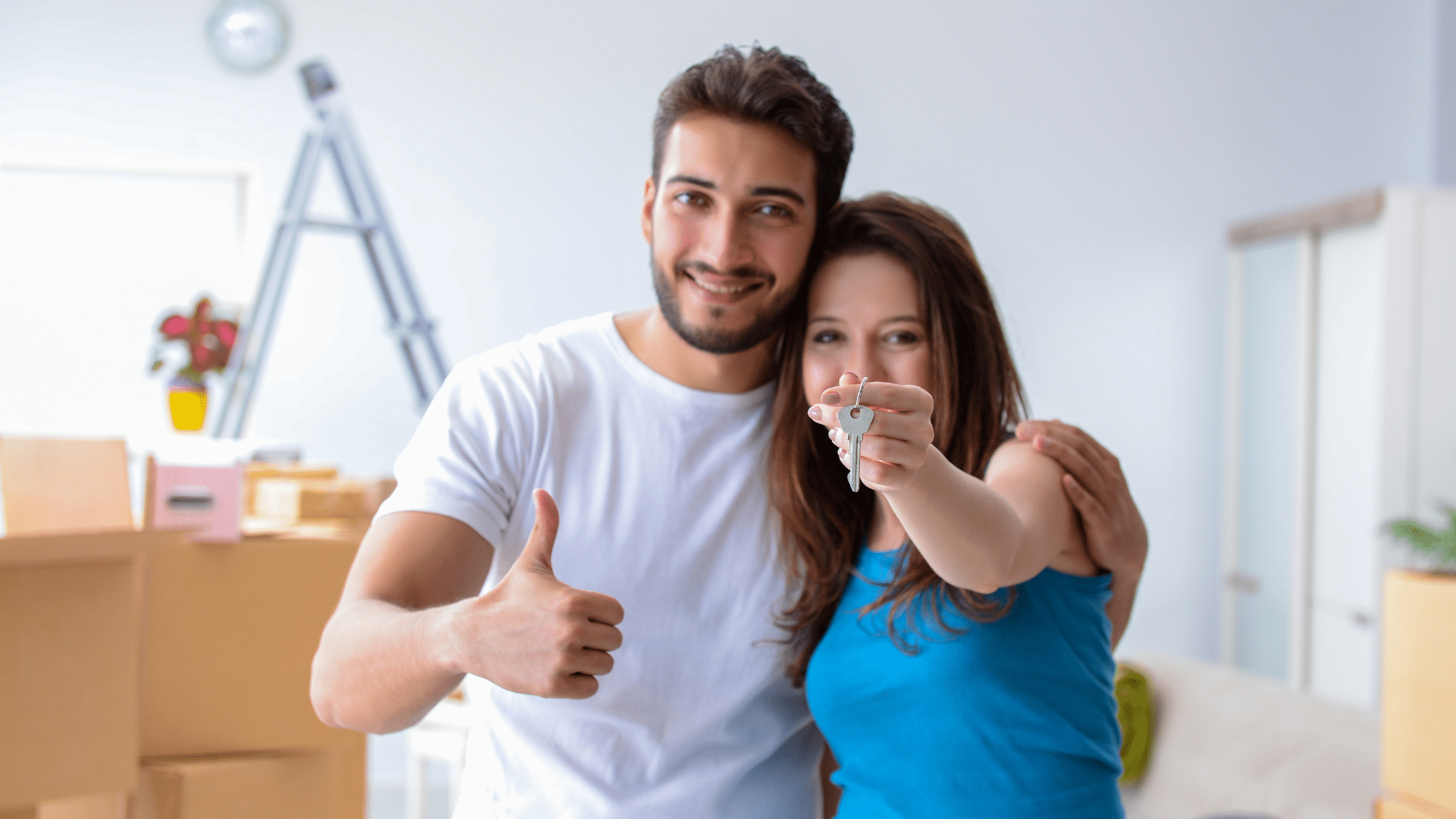 Are you moving home soon? Congratulations! With the change of address comes updating your service providers, informing friends and family, and of course, planning a fantastic welcome home party to celebrate this milestone in your life.
Before we start popping those champagne bottles, let's make sure that everyone who needs to know about your move gets the details! With our comprehensive change of address checklist, you won't miss anyone important.
✔ Utilities – stay plugged in
First up, inform your utility supplier about your change of address a few days before the big day. It usually takes them about 48 hours to get everything updated. And just before the move, don't forget to take the final metre readings for water, gas, and electricity. This way, you'll have a clear idea of what your final bill should be, ensuring you're not charged for someone else's usage after you've left.
✔ Insurance – safety first!
Set aside some time to reach out to all your insurance providers. We're talking about house insurance, car insurance, life insurance, health insurance, travel insurance, and even pet insurance.
Pay special attention to your home and car insurance, as your monthly premiums could be affected by your new address. Moving to a safer neighbourhood might lead to lower premiums, while a riskier area could mean higher costs. Even if there are no premium changes, it's essential to provide your new details for billing and future communication purposes.
You also need to update your driver's licence and car ownership documents. The process is quite convenient; you can do it online via the GOV.UK website or simply head to your nearest post office.
✔ Mail redirection – don't lose touch
Amid all the chaos of moving home, remember to redirect all your mail to your new address through Royal Mail. Trust us, you don't want your important documents ending up in the hands of the next occupant. It's not only a hassle but also puts your personal information at risk and leaves you vulnerable to fraud and identity theft.
✔ Voters roll – be a part of your new community
What better way to be a part of your new community than voting in the local and national elections? All you need to do is update your address online on the electoral roll.
✔ Local authority – tax time
A change of address also means registering with the local authority to pay council tax. Neglecting this can lead to missed payments, and they will be backdated, resulting in a larger bill due all at once.
✔ School or university – smooth transition for the kiddos
Moving house with children? Don't forget to inform their school or university about the change of address and communicate the move with their teachers to help ease the transition.
✔ Health & finance – keep it personal
Another essential part of your change of address checklist is sharing this information with your medical practitioners and financial service providers. You don't want your sensitive details sent to your old address for strangers to see, nor do you want to miss important communication sent to you via mail. Create a list of all the contacts you need to call or email, and if you have a pet, remember to update their records with your local vet as well.
✔ Household services – keep life running smoothly
Now, let's shift our focus to the daily runnings inside your home. Here's a list of household services and subscriptions you need to update:
Broadband provider
Telephone company
Streaming subscriptions (e.g., Netflix, Amazon Prime)
Magazines, newspapers, and other postal subscriptions
Contracts (e.g., gym, mobile phones)
Cleaners/helpers
TV licence (You can update your details up to 3 months prior to your moving date)
✔ Friends, family, & employer – spread the news
Imagine moving to your new home without letting your friends and family know? Sounds impossible, but who knows what can happen when you have so much going on. The easiest way is to broadcast the message on family and friend groups and send one-on-one messages to those closest to you. While you're busy updating those around you, don't overlook your employer. Fill them in so they can update their records.
Change of address checklist: Ready to roll?
Now that we've covered the service providers, government bodies, and people you need to inform, it's time to get the ball rolling. Of course, you will need to tailor this to your unique situation, and some items on the list won't be included if you're changing your service providers, children's school, and place of employment, since you will need to register your new address as part of the joining process.
Enjoy the ease of stress-free moves: Get your free quote now with Masons Removals, your partner for home & office removals!
With so much to do before, during, and after a house move, calling on an expert removals company will save you a lot of sleepless nights and put your mind at ease. At Mason Removals we will safely pack, load, move all your belongings to your new address, so you can focus on smaller tasks like your change of address checklist.
With our more than a century-old history of serving Wales and specialising in domestic and overseas removals, we've earned the reputation of being the best. So, if you're moving home soon, call us on 0800 141 3688 or drop us an email: enquirie[email protected] for your personalised free quote!
We're the trusted removals company in Cardiff, Newport, Bridgend, Swansea, and many more locations throughout Wales. We can't wait to get you to your new address!