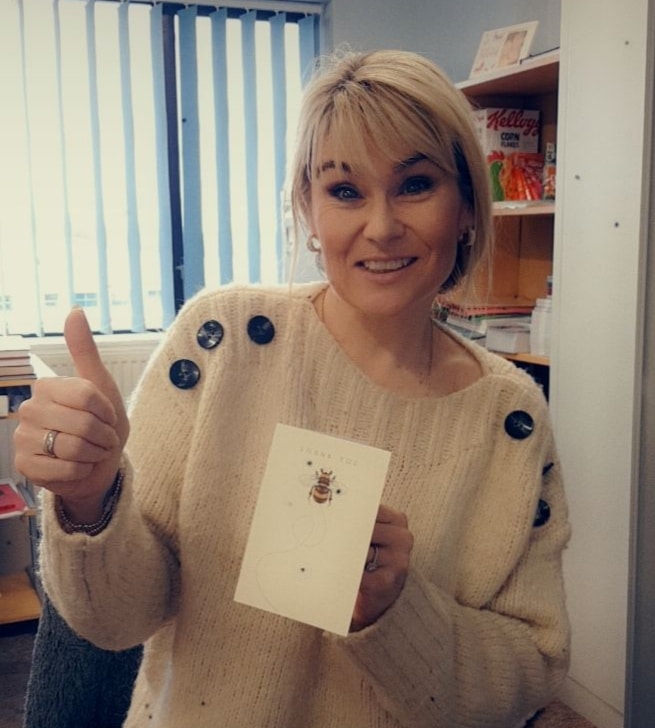 At Masons Removals Cardiff, our customers are at the centre of everything we do; each house removal or office relocation project that we take on is entirely unique and tailored to each customer.
We absolutely love receiving feedback from our customers, letting us know that they've smoothly settled into their new homes or offices. However, this week we've had a really lovely surprise at Masons Removals Cardiff HQ! Di, our Removals & Storage Administrator, and the team received a very special handwritten thank you card from Ian and Deborah Morris, two of our very many happy customers!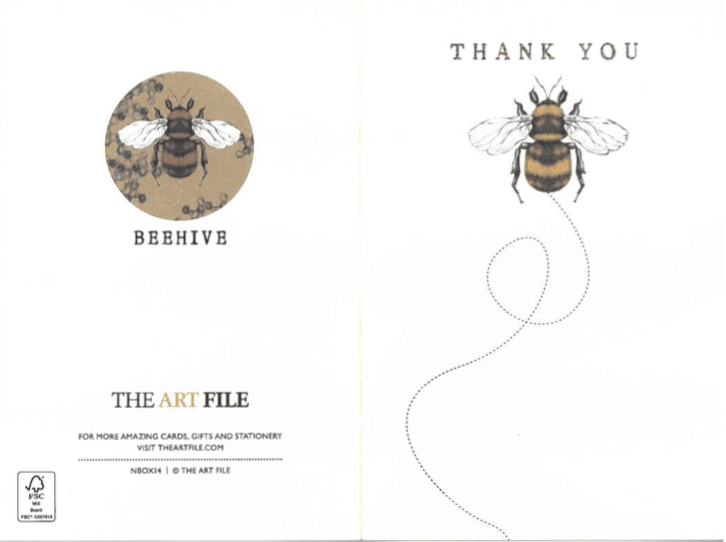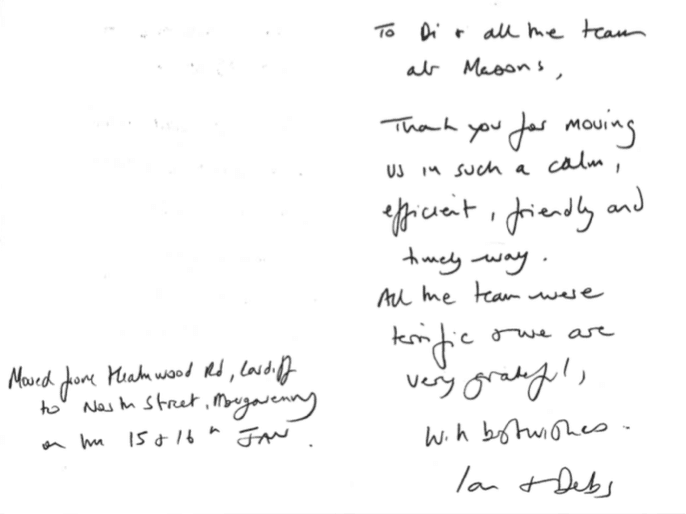 We were especially pleased for our Operations Team to get some much-deserved recognition of the work they do behind the scenes to ensure that every move goes as smoothly as possible. Watch this space to find out more about our Operations Department and what a typical day looks like for them in our upcoming blog!
We are so proud of our team and how hard they work, and we're delighted that that's reflected in our customer's experiences too! Take a look at just some of our customer reviews here.
If you're looking for a Cardiff removals company, for home or office moves in Cardiff or further afield, here at Masons Moving Group, we have a team of expert movers that can help! With over 115 years of experience, we understand what it takes to remove the stress out of moving home!
To find out more, or to get your personalised removals quote; call our friendly team on 0800 141 3688 or drop us an email: enquiries@masonsmovingroup.co.uk for your free quote!