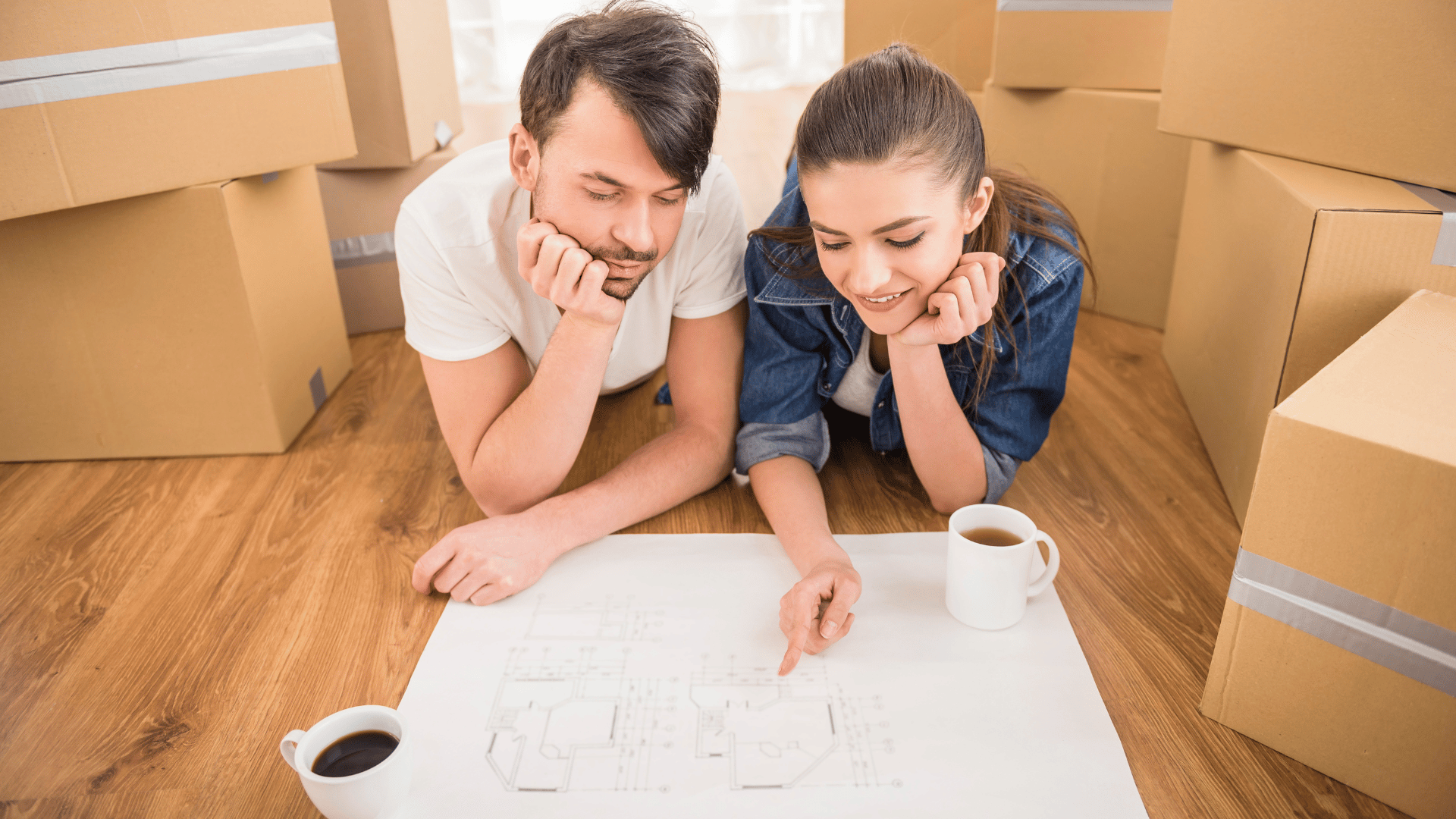 It's not easy letting go of a family home filled with memories of little kids running around as their laughter fills the air. Right by your side during this time is a home ideal for a growing family that has everything you need to live in comfort. These precious moments speed by, and eventually most people find themselves heading online to find out "how to downsize when moving".
Various lifestyle changes lead to this, from the kids moving out of the house to study or relocate to a new city, going through a divorce or breakup, or wanting a smaller home to simplify life as you get older.
Whatever your reason, Masons Moving Group (fondly known as Masons Removals) is here to help you find the best way to downsize when moving.
So without further ado, here are our 8 tips on how to downsize when moving.
1. Give yourself time
Avoid rushing through the downsizing process, as this can get overwhelming and leave you feeling stressed. It's best to start packing a month before you relocate so you can tackle one room at a time and take breaks throughout.
Pro tip: Having plenty of time to decide what to keep will allow you to develop a great decision-making system for clarity about the items you want to take to your new home.
2. Smallest first
When you're figuring out how to downsize when moving, we advise starting with the smallest rooms first, where you're not emotionally attached to any items, like the laundry room or linen closet. The kitchen, garage, attic, and basement are usually the hardest to pack away as they are filled with belongings collected through the years.Ease into the process by tackling these rooms after the smaller rooms are cleared.
3. Planning for fewer rooms
Downsizing means living in a home with fewer bedrooms and less garage and office space. Almost everything that fits in these rooms in your current home needs to be sold, donated, recycled, tossed, stored in self storage, or moved into other rooms.
Check out this blog post from our sister company, Masons Self Storage, for advice on how to tackle this process.
4. No space for duplicates
Think of all the duplicated items taking up space in your home. These will be most evident in the kitchen, and you will quickly realise how many similar types of utensils have accumulated over the years that you don't use. Carting all of these to a smaller home will only result in clutter. So before packing, take time to remove the duplicates you no longer need.
5. A yes and no pile – avoid the maybes
For a smoother process, divide your belongings into two piles – one for the things you need and the other for the things that won't be relocating with you. You'll be tempted to create a third pile for the "maybes", but avoid this as you will end up with a bigger pile than the other two, and you won't make any solid progress. This is your opportunity to declutter and start afresh in a new home that has enough space even though it's smaller. For more advice, Masons Self Storage has plenty of blogs on decluttering that can help,
6. Time to reminisce
While sorting and packing, some days will be more emotional than others. Coming across old photo albums, arts and crafts from your kids' school days, keepsakes, etc., can become a nostalgic experience. That's why we recommend starting the packing process early, as it gives you time to embrace every moment while still getting the job done.
Pro Tip: Let items go if it brings up negative emotions, and keep the ones that bring you happiness.
7. Make more memories
Downsizing when moving can be a bonding experience for you and all your loved ones. You can invite your friends and family over while you pack away your favourite items. It is an opportunity to share stories about your journey, and it can be one last memorable moment in the home you've cherished before you start a new chapter. You can let them help you pack if they want to – this will free up some of your time to take a break and enjoy those around you.
8. Trust the experts
Often the task of downsizing when moving requires expert help, especially if your current home is too big and too cluttered to handle on your own. Reputable removal services will professionally pack all your items, securely load them onto a moving van, and transport them to your new location.
Downsizing your home is an incredible opportunity to reflect on your life and start a new chapter with less clutter and more valuables. If you're moving house soon and still on the search for house removals Cardiff or the wider South Wales, rest assured you've finally found the most trusted and reliable name in the business. With a legacy that spans over 115 years – Masons Removals can help you relocate anywhere in the world – whether it's down the road or across oceans!
To find out more about or get your personalised removal quote, call our friendly team on 0800 141 3688 or drop us an email: [email protected] for your free quote.