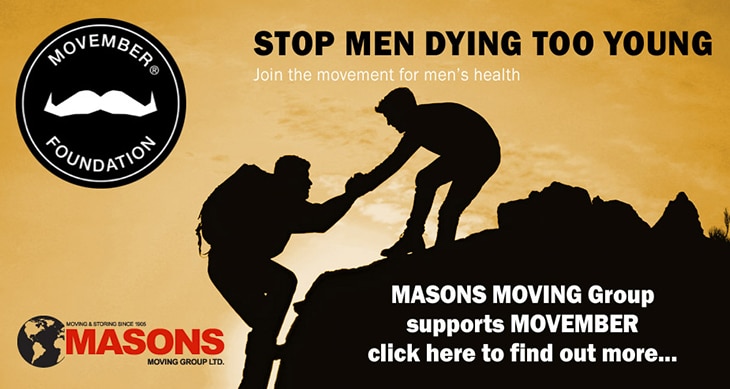 Our sister company The Business Centre, (Cardiff) Ltd have partnered with Zokit Vale to raise funds for The Movember Foundation. The Masons Moving Group Directors Gordon and Richard Mason, along with International and European move co-ordinator Warren Mason, have joined the team to raise funds for this important cause. 
We need more people to cycle on the bike and clock up those miles for this great cause and we need you to donate, so invite your friends and family and help make a difference with us today!
Find out more and Donate here:
http://www.thebusinesscentreonline.co.uk/movember/
There will also be a challenge, with prizes, for the funniest MO grown or the best efforts on the bike. Keep up-up-to-date with the progress of our Movember contestants by following The Business Centre on Instagram!
instagram: @Thebusinesscentrebarry