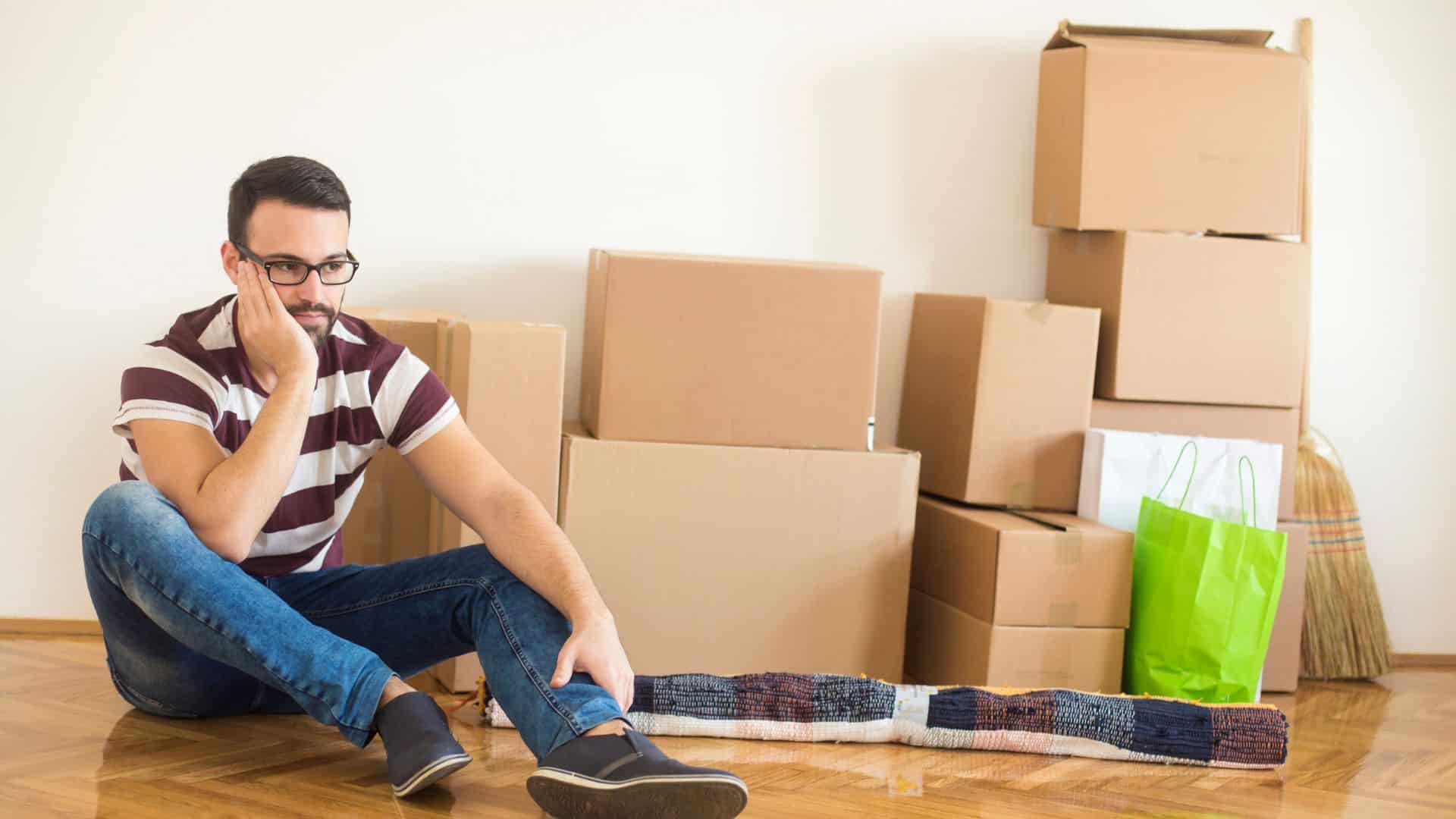 Are you moving to a new home soon? If so, we understand the mix of emotions you may be feeling, from excitement and hope to stress, anxiety, and fear. Whether you're moving down the road, to a new neighbourhood, or across oceans, it's completely normal to feel an onslaught of intense emotions. The psychological effects of moving house can catch you by surprise and make the whole process harder. But the good news is there are ways to prepare for it, so you can settle with ease.
The economy & the psychological effects of moving house
In the current climate, particularly in the UK, moving is filled with more anxiety than usual as market conditions have left many people feeling helpless. Higher interest rates and escalating living costs mean many people are downsizing and moving to a home that better suits their tight budget. Others are moving back to their family home. Under these circumstances, moving can be filled with bitter disappointments, loss, and fear.
Change, time, finances trigger or amplify stress
Besides market-related factors, there are so many other factors that cause moving stress, such as:
Change: Moving home is filled with change. Not only is your home changing, but so is your location, environment, and social circle. If you're moving for a new job, that's another reason to add to the list. All these changes can create significant anxiety.
Finances: The money involved in moving is one of the biggest causes of stress even if you're a minimalist. Research shows that you need around £12,000 to pay for a deposit, mortgage fees, stamp duty, conveyancing, surveyor costs, valuation costs, and much more.
Time: From house hunting, finding a home, and sending through an application for approval to packing and settling into your new place – there's so many steps involved in a house move. This takes energy, attention, and of course, plenty of time, which may leave you feeling like your life is on temporary pause.
Symptoms that show stress
You may be experiencing the psychological effects of moving house if you're: finding it difficult to relax, trying to avoid people, feeling depressed, and slipping into unproductive patterns. It can manifest physically as chest pains, headaches, insomnia, uncontrollable shaking, and a weakening of your immune system. It also affects mental health, disrupting normal thinking and causing the following symptoms:
Constant worrying
Poor focus
Poor organisation skills
Forgetfulness
Negative thoughts
Inability to make sound decisions
7 healthy coping mechanisms to handle moving stress
The brighter side: Although it's important to acknowledge the negative thoughts and feelings, you also need to recognise the positive aspects. Turn your attention to all the things you can look forward to, like meeting new people, trying new cuisines, learning a new language, and exploring new attractions. A mindset focusing on all the amazing possibilities that await reduces stress and helps you settle faster.
Dive into research: After you get excited about the new adventures that are waiting for you, it's time to get more comfortable with the move by researching accessibility to the amenities you need, like grocery stores, pharmacies, hospitals, schools, and your workplace. Doing this will make you feel proactive, motivating you to pursue the new chapter.
Get organised: It's incredible how stress can lessen with the right planning. We recommend drawing up a checklist with all your moving goals and the tasks that will help you achieve them. It can include travel plans, the packing materials you need, financial obligations, contingency plans, when to start moving etc.
Create space: If you have too many possessions cluttering your current home, much of the stress you're feeling is likely from thoughts of decluttering and cleaning up. The best way to approach this tedious process is asking yourself: "Do I really need this?". Be decisive and let go of things you no longer need. We know this is easier said than done, that's why we've created a handy guide on how to declutter on our sister company's website, Masons Self Storage.
Spoil yourself: Moving is an exhausting experience. While you're busy with the whole process you still need to balance work, social obligations, and family commitments. So make sure you take much deserved breaks by going to the movies, eating supper at your favourite restaurant, and spending time with friends.
Honest communication with kids: Moving stress can become much more magnified if you have kids. Help them deal with the transition by supporting them during and after the move. They most likely don't want to leave their friends and comfort zone, so it's up to you to reassure them the move is necessary. Open and honest communication is the key. Be prepared to answer any questions they may have and know it's completely normal for them to show negative emotions like anger, fear, and disappointment. To lighten the experience, you can give them something to look forward to, like allowing them to decorate their new bedroom. Lastly, give them the opportunity to say goodbye to their friends by planning a farewell party.
Mental health help: if your moving stress isn't dissipating, no matter how hard you try, it may be time to seek professional mental and emotional health. These experts will help you mentally manage the move better and transition into your new home smoothly.
Masons Removals making moving easy for over a century
For many people, much of the moving stress is linked to the colossal task of packing up their belongings and moving them to the new location. If the thought of doing this all alone or with a few friends is keeping you up at night, we can help. With over 115 years in the removals industry, Masons Moving Group, fondly known as Masons Removals, has mastered making house removals stress-free. With our larger than average moving vans, caring and trained staff, and expert packing services, you can rest assured your move will be handled by the best house movers in the business! For added peace of mind, you get your very own personal Removals Co-ordinator to support you from start to finish.
If you're looking for a removals company in Cardiff, Newport, Bridgend, Swansea, and many more locations throughout Wales, we at Masons Moving Group will make your house move convenient, easy, and stress-free. We specialise in local and moving abroad removals. To find out more or get your personalised removals quote, call our friendly team on 0800 141 3688 or drop us an email: [email protected] for your free quote!